Ad blocker interference detected!
Wikia is a free-to-use site that makes money from advertising. We have a modified experience for viewers using ad blockers

Wikia is not accessible if you've made further modifications. Remove the custom ad blocker rule(s) and the page will load as expected.
CyberConnect2 is a video game company based in Japan that developed the .hack Games and the .hack//G.U. Games, along with other titles. Hiroshi Matsuyama is president of the company. It holds 173 employees as of March 2012.

CyberConnect2 was first formed on February 16, 1996 as "CyberConnect" but on September 16, 2001, it was renamed "CyberConnect2". On October 3, 2007, CyberConnect2 changed their logo and decided to expand their production beyond games, beginning with the formation of "Sensible Art Innovation" to create the .hack//G.U. Trilogy, and LieN (French for "bond") to compose the music.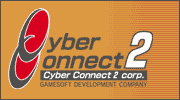 The following is a list of games that CyberConnect2 has worked on or are currently working on. The dates listed are the North American release date unless otherwise noted.
Tail Concerto Series
Edit
Silent Bomber
Edit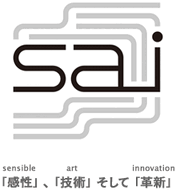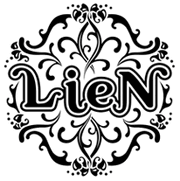 Naruto: Ultimate Ninja (2006)
Naruto: Ultimate Ninja 2 (2007)
Naruto: Ultimate Ninja 3 (2008)
Naruto Shippuden: Ultimate Ninja 4 (2009)
Naruto Shippuden: Ultimate Ninja 5 (2009) Europe and Australia Only
Naruto: Ultimate Ninja Storm (2008, PS3 Exclusive)
Naruto Shippuden: Ultimate Ninja Storm 2 (2010)
Naruto Shippuden: Ultimate Ninja Storm Generations (2012)
Asura's Wrath (2012)
Naruto Shippuden: Ultimate Ninja Storm 3 (2013)
Naruto: Ultimate Ninja Heroes (2007)
Naruto: Ultimate Ninja Heroes 2: The Phantom Fortress (2008)
Naruto Shippuden: Ultimate Ninja Heroes 3 (2010)
Naruto Shippuden: Ultimate Ninja Impact (2011)
In Progress
Edit
JoJo's Bizarre Adventure All Star Battle (2013, PS3 Exclusive)
Guilty Dragon: The Sin Dragon and the Eight Curses (iOS / Android)
External Links
Edit